Our friendly staff is here to assist you in the most professional and caring manner possible. We strive to maintain the highest levels of accreditation and pursue ongoing education to stay abreast of the latest trends in dentistry.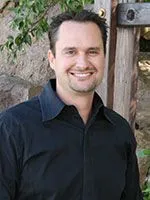 Scott Bianchi, DDS
Dentist in Dove Canyon, CA
Dove Canyon Dental
Dr. Scott Bianchi received his undergraduate degree in 1996 from the Department of Biology at The University of California, San Diego . He then earned his Doctor of Dental Surgery (DDS) degree from The University of California, Los Angeles where he graduated with Cum Laude Honors and was elected by the UCLA faculty into Omicron Kappa Upsilon National Dental Honor Society . After dental school, Dr. Bianchi received further advanced training and completed a Hospital Dentistry Residency program, receiving several awards at UCLA and the Veterans Administration Hospital in Sepulveda, Ca.
Dr. Bianchi is one of the select few dentists who has provided cosmetic dentistry for ABC's "Extreme Makeover" while working with cosmetic dentist Bill Dorfman DDS, in Beverly Hills, Ca. Dr. Bianchi has also been featured on NBC's "Access Hollywood" and currently practices exclusively in Dove Canyon. He loves living in Trabuco Canyon with his wife, daughter, and son. The mountains of Colorado are a favorite family destination to relax and play. As a family, they enjoy snow skiing, hiking, biking, kayaking, golf, the mountains and the ocean.......anything outdoors!!
---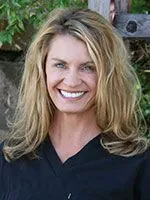 Shannon Direito - Dental Hygienist
Shannon has been working with Dr. Bianchi since 2004 and currently lives in San Clemente with her husband and daughter. Shannon has a warm and caring nature which endears her to her patients. Out of the office, she enjoys spending time with her family, on the beach, and in the sun!
---
Jan Aoki - Front Office Manager
Jan has lived and worked in theTrabuco Canyon area for over 20 years. She has enjoyed raising 2 daughters with her husband and now she has the pleasure of watching her 2 grandchildren grow up in the same community. Through Jan's experience and knowledge, she is an incredible resource for our patients to help guide them through any insurance or treatment planning questions that they may have. She brings in plenty of experience as an office manager, running an efficient, and organized ship.
---
Jaime Estrada - Dental Assistant
Jaime lives in Buena Park with his wife and 2 children . Originally from Columbia, Jaime was a dentist in Columbia before moving to the U.S. Jaime has been working with Dr. Bianchi since 2001 and is a licensed Registered Dental Assistant. Outside of the office, Jaime loves to watch soccer. He enjoys his family, traveling and dancing with his wife and friends.
---
Fabiola Velasco - Dental Hygienist
Fabiola grew up in both Mission Viejo and Bolivia. Currently living in Mission Viejo, Fabiola likes to spend her time with family, and enjoys hiking, cooking and being outside. Fabiola is a sweet, kind hearted soul and is an incredible asset to our practice.