Comfort and convenience are the hallmarks of Dove Canyon Dental's office operations. To ensure your convenience, below is the information you need about our hours, location, appointment scheduling, insurance acceptance and billing.
Dove Canyon, CA
Dove Canyon Dental
30212 Tomas, Suite 300
Rancho Santa Margarita, Ca. 92688
949-589-4100
949-589-8015
fax

Monday:
Tuesday:
Wednesday:
Thursday:
Friday:
Saturday:
Sunday:
8:30am - 5:00pm
8:30am - 5:00pm
8:30am - 5:00pm
8:30am - 5:00pm
8:30am - 5:00pm
Closed
Closed
---
Appointments
Our staff will always strive to find an appointment at the time that works best for you. Our appointments are scheduled for one patient at a time so that the doctor's focus, time, and energy is reserved for you alone. We feel it is extremely important to see our patients in a prompt manner with little or no waiting. Please contact us directly with any questions you may have or to request an appointment.
Cancellations
In order to maintain a well-run office, we ask all appointment cancellations be made at least 48 hours before your scheduled appointment. This makes it possible for us to schedule in another patient. There may be a fee charged for failed appointments and short notice cancellations.

Insurance and Billing
We accept most traditional insurance plans, contact our office to verify acceptance of your plan. We do not participate in Health Management Organizations; however, we will be happy to file your insurance claims for you.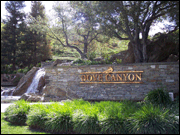 Payment Options
Our goal is to provide you with optimal care based on your individual needs. To assist you in receiving this care, we offer several payment options: we accept cash, check, Visa, Mastercard, American Express and Discover. We will be happy to file insurance for your reimbursement as long as you are free to choose your own dentist. For patients pursuing cosmetic dentistry such as veneers or orthodontics (Invisalign), our office manager will be happy to discuss a payment program that best meets your needs.